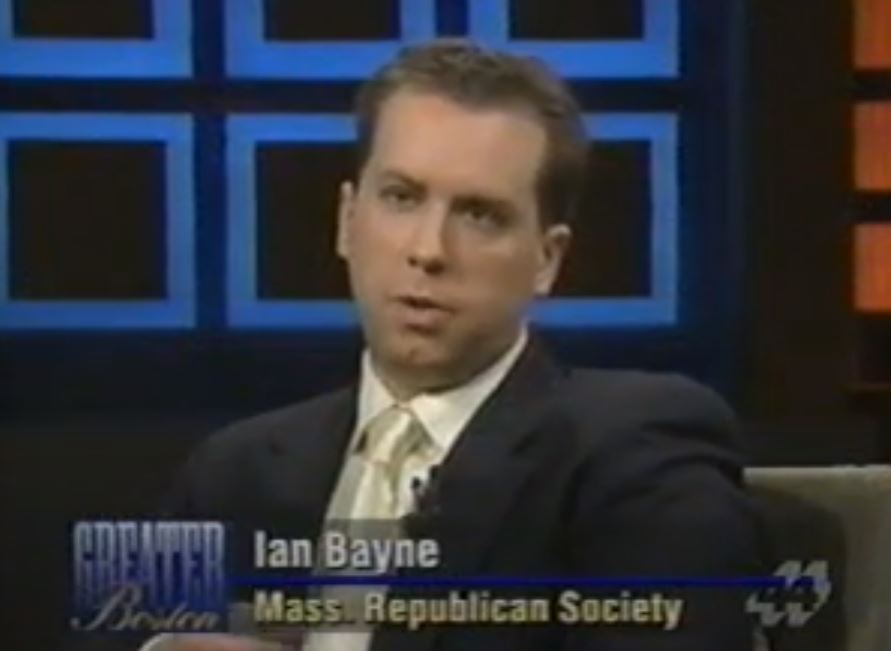 About Ian Bayne
Ian Bayne has been a small business owner and simultaneously worked second careers as a real estate appraiser, talk show host, radio program director, political strategist, news writer, and commercial voiceover artist for the last 25 years.
In 2022, Ian received 40% of the vote in the Nye County Republican primary for clerk.
Ian's career in politics began in 1998, at the age of twenty-five, when he built a 950-member political action committee that was chartered by the Massachusetts Republican Party to promote candidates and Republican positions in the media.
Ian stepped out of this role in 2002 when he was appointed by Mitt Romney as an advisor to the Romney for Governor campaign in Massachusetts.
As a radio talk show host from 2014-2016, Ian led his market in ratings, beating Levin, Hannity, Beck, and Limbaugh in key demographics. He was syndicated nationally on radio stations from around 2010 until 2014. Ian was also a voiceover artist for SAG/AFTRA, doing commercials for MB Financial, Yum!, Navistar, Coors, US Cellular, Blackberry, and many more.
A passionate defender of the constitution and for freedom, Ian led movements like a 2001 bipartisan effort to stop a law that would allow for primary enforcement of seat belts, forming No Mask Nevada PAC in 2020 to protest the mandatory mask mandate, and helping U.S. Senator Ted Cruz win a district in Illinois for the presidential primary in 2016 after Ian endorsed Cruz on his radio station and helped coordinate events.
Ian attended the 2016 Republican National Convention as a member of the media and supported President Trump the moment he was selected as the nominee.
Ian served in the Massachusetts Army National Guard and the U.S. Army Reserve as a combat engineer from 1997-2003.
He attended University of Massachusetts at Boston, holds a J.D. in law from Northwestern California University School of Law (2022), and recently passed the bar exam on his first attempt.
Ian is a Christian and believes in the inerrancy of scripture, that the Bible is to be interpreted literally, and that the best form of biblical teaching is expository.
Ian is a fierce advocate for the First Amendment and freedom of speech.
He is married to his wife Carolyn of 12 years, a dental hygienist here in Pahrump. They live in the winery area with their pets.